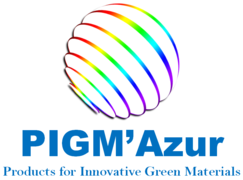 Type of startup :

Science of engineering

Date of entry :

13/03/2013

Date of exit :

14/03/2013

Associated laboratory(ies) :

Laboratoire physique de la matière condensée (LPMC) - UMR7336 de l'Université de Nice Sophia Antipolis et CNRS.
PIGM'Azur project aims to create and develop an innovative French technology company producing natural, stable pigments that respect the environment and human health. These archaeo-inspired (Mayan) pigments are manufactured using an eco-compatible process as part of a sustainable development approach. They offer a wide range of intense, resistant colours that are of great interest to the paint, cosmetics and varnish industries, etc.