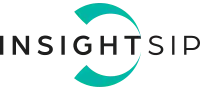 Type of startup :

Science of engineering

Date of entry :

03/11/2005

Date of exit :

03/11/2007

Associated laboratory(ies) :

LEAT
Insight SIP offers a range of module which are the smallest on the market, allowing our customers to add wireless technologies in the smallest spaces together with a tradeoff of price/performance that suits their needs. This has been achieved using our unique System-in-Package and Antenna-in-Package Technology. Our Module Product range with MCU and Antenna offers the best solution for high volume production with ultra-low power.
Explore our perfect solutions for Internet-of-Things (IoT) smart objects for domotic, fitness, healthcare, industrial, sport, wearable devices …