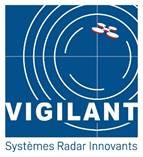 Type of startup :

Science of engineering

Date of entry :

18/10/2018

Date of exit :

18/10/2020

Associated laboratory(ies) :

IM2NP
VIGILANT propose des systèmes innovants de détection longue portée de toutes menaces furtives.
Bénéficiant de deux ruptures technologiques brevetées, les systèmes radar VIGILANT diminuent drastiquement la masse, l'encombrement et donc le coût d'une antenne radar classique. Ils sont particulièrement bien adaptés aux applications de sécurité (détection de drones malveillants) sur un marché en forte expansion.